"i-FILTER for Business" is the No.1 web filtering software.
"i-FILTER for Business" is server-based web filtering software. Control and monitor web access, completely secure your outbound and inbound traffic, and protect against data breaches with one program.
Our filtering products are backed by a high quality URL database as well as our patented filtering technology "ZBRAIN".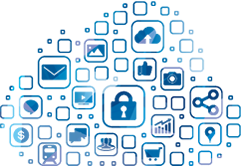 *1 Mic Research Institute LTD in May 2012, Fuji Chimera Research Institute, Inc. in July 2012, and ITR Corporation in August 2012 each placed market share for Japan at number one. (Source: ITR "ITR Market View: Security marketplace in Japan for 2012", URL filtering market share per vendor in Japan for 2011, based on the value of shipments)
*2 Based on the findings of Veriserve Corporation in March 2013
*3 Based on the findings of IID, Inc. in April 2012